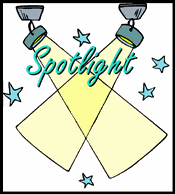 I don't have much time to post this morning, I am busy making chocolate chip pancakes for the girls and a friend that they had spend the night last night! :) I promise to follow back tonight!!!
Q: What are your Labor Day Weekend plans??
Today is Zoo day! It's a goregous day, and a girlfriend is coming up with her children to join us!
Razorback game tonight! GO HOGS!!
Tomorrow night is our backyard "Camp Out"

Monday, we are going to be LaZy!! (I hope!)